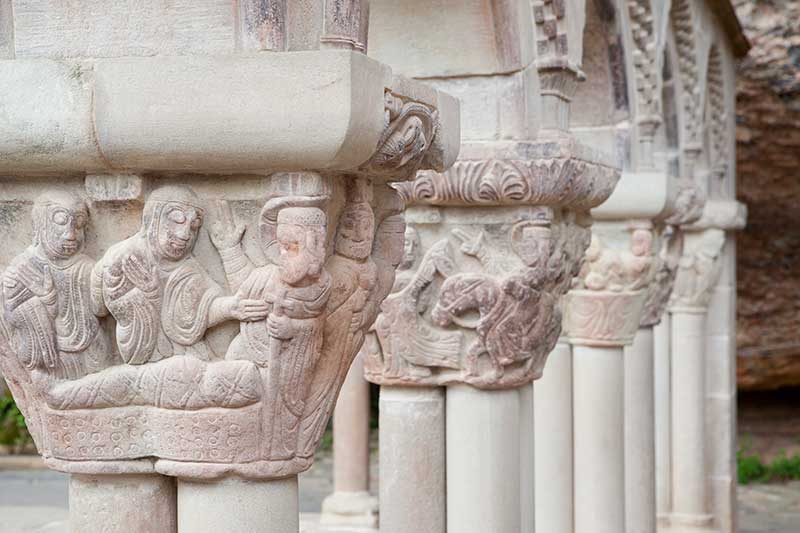 Built under a massive rock for shelter, it harbours in its interior the pre-Romanesque church, the Pantheon of Nobles and the magnificent Romanesque cloister.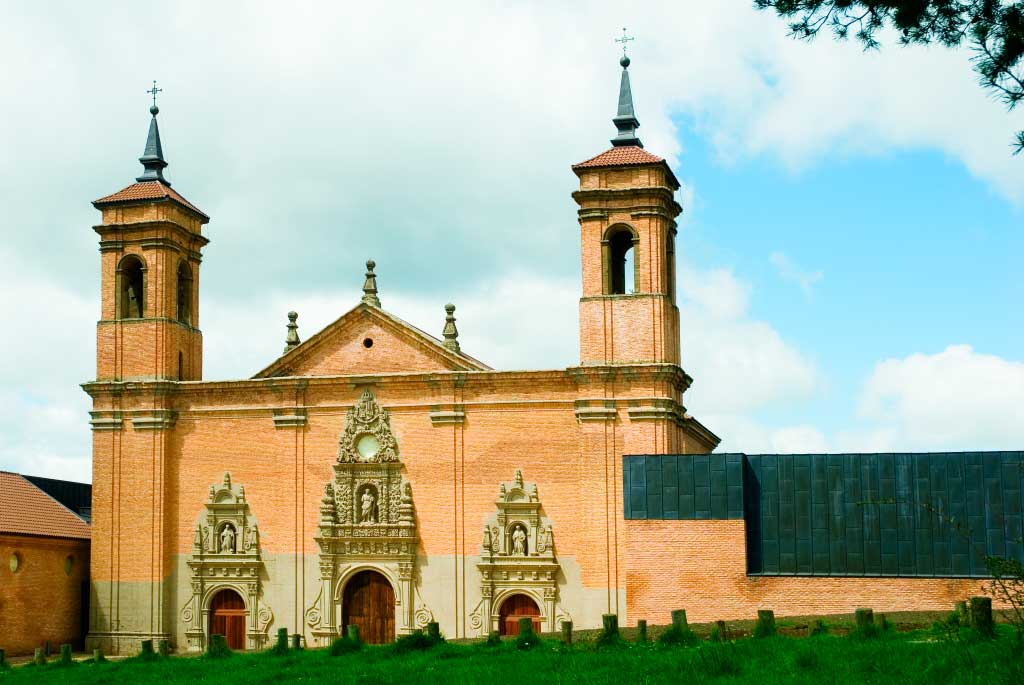 Impressive Baroque building seated on the beautiful meadow of San Indalecio; it was founded as a consequence of the terrible fire of the Old Monastery.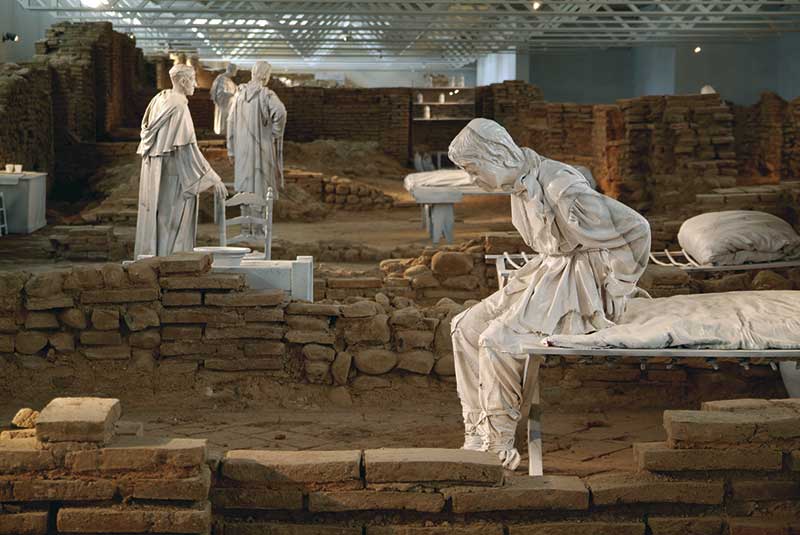 A journey through time to discover how the New Monastery worked and the daily life of the monks.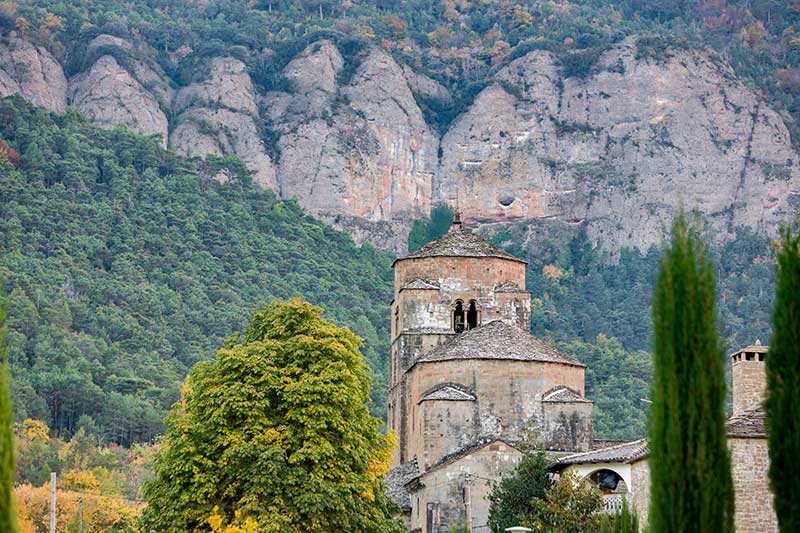 Essential Romanesque jewel, in the eleventh and twelfth centuries the church belonged to a monastery for women and among its walls lived the women of the Aragonese nobility.
Exceptional natural environment
Before and/or after your visit, we recommend you make a stop at our restaurant.
Located in the New Monastery, next to the spectacular San Indalecio meadow, it offers a selection of hot sandwiches, freshly made pizzas, toasts and take-away salads.